Every single time we see some show Such as MR. Robot which can be about a genius hacker we secretly want we could act as such as that. Hacking demands huge education skills which many of us aren't apt towards but do not worry, that there are programs that can help you hack without extensive programming comprehension.
Here are 4 ways to hack on Instagram accounts at 2020.
· By resetting the report's email
This can be the Easiest way to hack on Instagram hack, but it takes access to their emailaddress. Once that's accessed visit Insta-gram, key in their username, password and then press on the"forgot password" selection. Now you're able to decide to make use of their their own username to manually reset password. Usually do not choose their cellular range, as the request to reset the password is going to be sent for your own smartphone. When this is achieved a message in Insta-gram will be.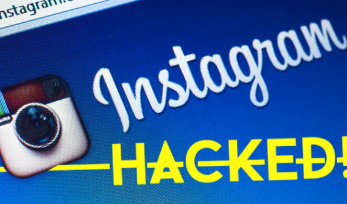 Click on the email and adhere to the URL to change the password and email to your own own. Then enter precisely the very same information in your phone and then log out, In case you log out, the person's Instagram password hacker will log out on their phone, plus they'll not be capable of using it.
· By Altering the password of the account
If It's Possible to get Your palms on their mobile while it is unlocked, then you are able to start their Insta-gram and go to their own settings. Once you're in their account settings, then you can adjust their password and email and also log out of these InstaEntry account hacker, so they really no more possess use of it now. Make use of the new email and password to log into their accounts by the mobile phone.
· Utilize spy applications to Acquire access to the account
If You Prefer to Monitor an individu accounts to learn the things that they were carrying out or they have been texting rather than stealing their account, then you would want to down load Instagram compatible spy applications onto your target's phone.
Spy software is most commonly utilized by mothers and fathers that actually don't believe in children having privacy. They'll download the key-logger spy app onto their youngster's phone, therefore they can watch their every move and learn what they are doing on their social networking reports. It's possible for you to set this in your own intended mobile's, but make sure that you cover up it into a folder. This method permits you to monitor the target's complete smart-phone and also have a record of everything they kind, however, you need to put in it with their smart phone.